Swindon Secondary Schools Singing Workshop – 17th October 2022
Monday November 21st 2022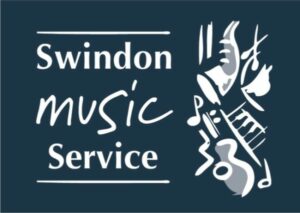 Swindon Music Service, in Partnership with JTP Trust undertook the Swindon Schools Singing Day on Monday 17 October between 9.30am and 2.30pm.  The theme was Musical Theatre.  The day was hosted by Dorcan Secondary School and was delivered by Janice V Thompson and Jessie Thompson of the JTPTrust and conducted by Associate teacher Val Weston. Eight Swindon schools took part in the event, and altogether around 140 children.
During the day, singers learnt 2/3 part versions of four songs: Can you Feel the Love Tonight (Lion King), Oh What a Night (Jersey Boys), Mamma Mia (Mamma Mia), and Defying Gravity (Wicked). The singers were led by professional Cabaret Singer Emily Apps in the last item .
The day incorporated both vocal techniques and musical theatre styles and singers had the opportunity to divide into groups to learn vocal parts, and two singers from Lydiard Park Academy took solo leads in 'Can you Feel the Love tonight'.
Altogether, the day was considered productive and successful with singers and teachers alike enjoying the experience of singing together in large group harmony.
Schools that took part:
Swindon Academy
Dorcan Academy
Lydiard Park Academy
Great Western Academy
Nova Academy
Warneford School
Kingsdown Academy
Abbey Park School