Ways you can help. Give a one-off donation; setup a monthly donation; becomes corporate donor; undertake afundraining campaign; leave a gift in your will
Help build the Whole Child through music
Our belief is that all children and young people in Swindon can take part in music making activities that excite and challenge them, raising their aspirations and giving them the opportunity to develop their talents. Sadly, disadvantaged children and young people can miss out on all the developmental opportunities music can bring.
'Money shouldn't be  a barrier to a child accessing music'
We're a charity that only exists because of the generosity of our supporters.   Support can come in all shapes and sizes. Here is how you can help by:
However you choose to support us, your  donation will provide valuable access to music activities that will help  'build the  Whole Child through':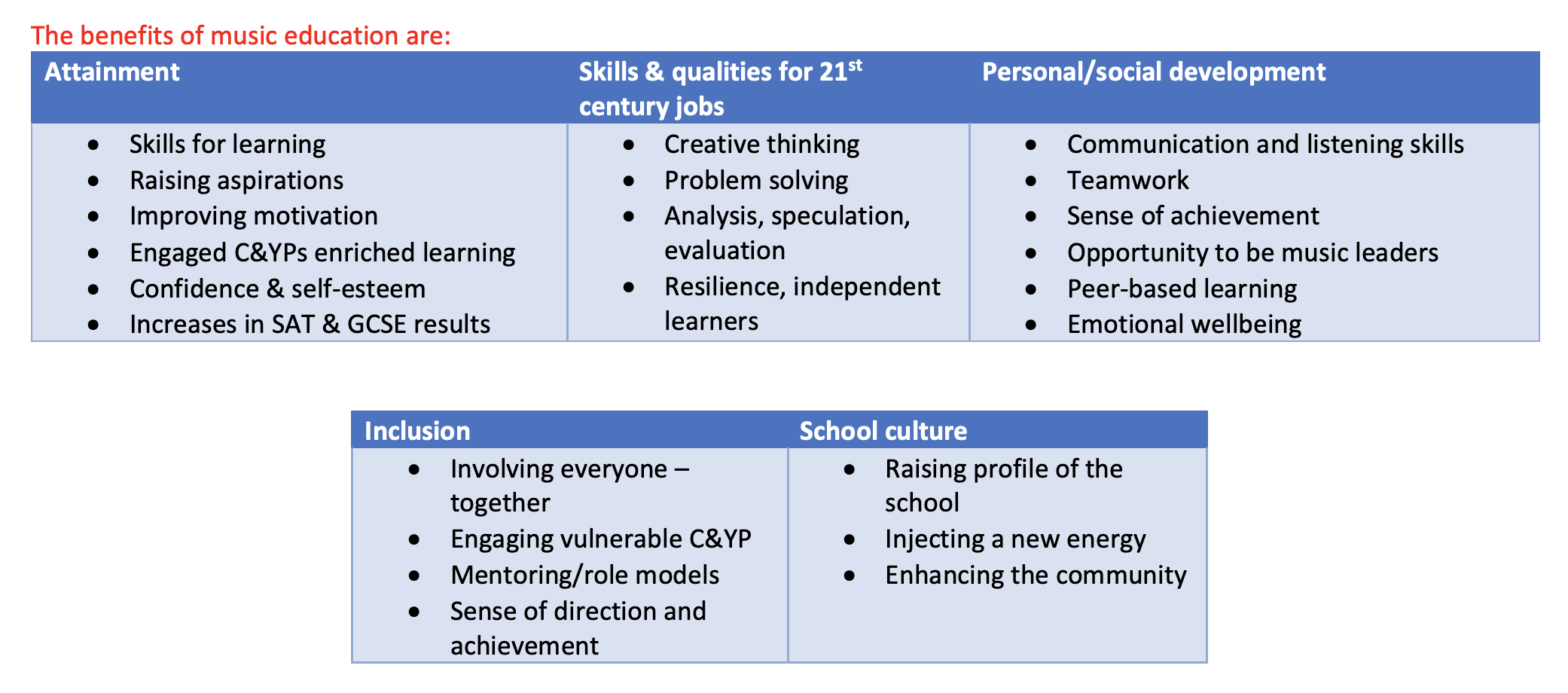 Remember you can Gift aid your donation seeing the charity claiming an extra 25p for every £1 you give. It will not cost you any extra..  If you donate through JustGiving you can  Gift aid your donation online when you make your donation.  If you wish to donate in a different way please complete our online form. click here
There's much more to support than financial assistance. If you can't afford to give financially or are looking to give back in different ways, there are all sorts of ways you can do so. From making SMS your Amazon affiliate charity to donating your time, there's always a way you can help. Join in with the Swindon Community Lottery and donate to Swindon Music Service.
[sp_easyaccordion id="6602″]
---
Why not do the Swindon Community Lottery?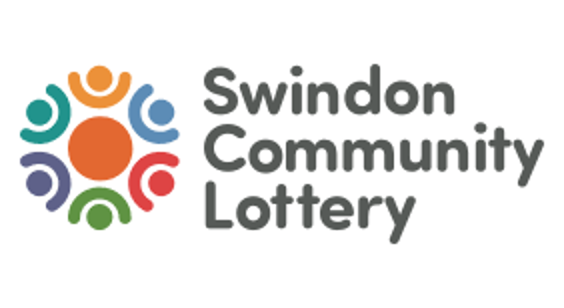 When you but tickets to the Swindon Community Lottery, you can donate to Swindon Music Service.  click here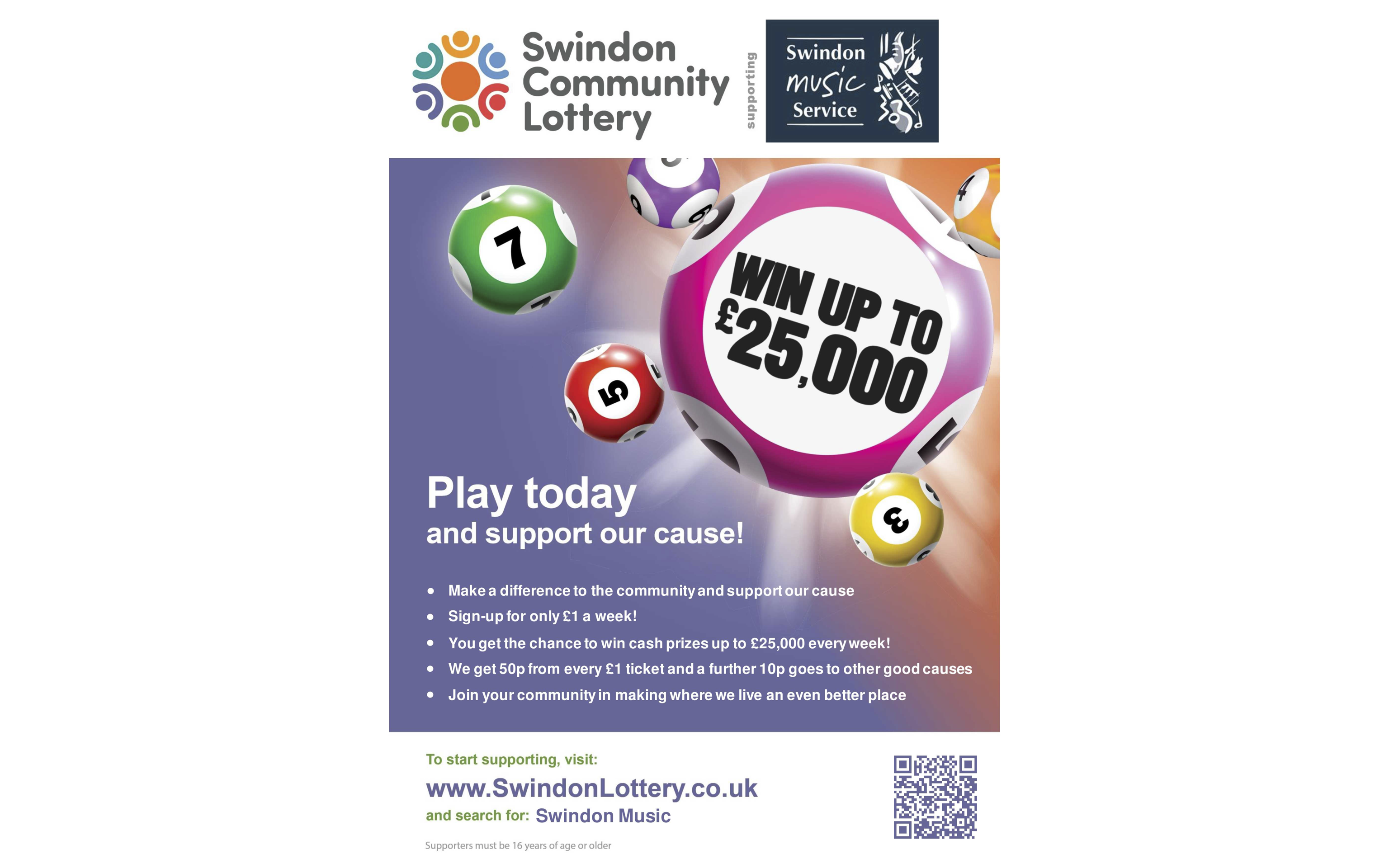 ---
Fundraising News